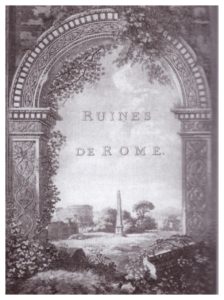 Thomas Ashby – Middlesex , 1874-1931- Appena sedicenne accompagnò il padre in un viaggio in Italia e rimase così affascinato dal nostro Paese che nel 1897, laureatosi a Oxford, grazie a una borsa di studio si trasferì a Roma dove divenne ben presto direttore della Scuola Britannica, allora aveva la sede nel Palazzo Odescalchi in Piazza Santi Apostoli.
Thomas Ashby fu amico e collaboratore , oltre che allievo, dell'Archeologo romano Rodolfo Lanciani. Ashby percorse la Campagna Romana e Sabina, oltre l'Abruzzo e la Sardegna, in lungo e in largo , a piedi e in bicicletta, con lo scopo di raffrontare i dati archeologici e topografici con la realtà dei luoghi e dei monumenti.
Ashby proseguiva così l'Opera di Antonio Nibby , grande archeologo di Amatrice, e di Giuseppe Tomassetti. L'opera di Ashby sarebbe poi stata continuata , dopo di lui, dal suao discepolo Giuseppe Lugli che così lo ricorda:" Quante gite abbiamo fatto insieme nel Lazio, nella Sabina e nell'Etruria con tutti i mezzi disponibili e per più giorni di seguito! Ashby fu profondo conoscitore, come nessun altro, del terreno ,camminatore instancabile , compagno simpaticissimo, senza pretese e sempre contento, ovunque ci fermassimo a mangiare e a dormire; senza invidia e gelosia , ma prodigo di notizie e di insegnamenti verso tutti quelli che si rivolgevano a lui".
Ashby è attentissimo a cogliere ogni dettaglio di quanto gli sta intorno e riesce a scoprire e a documentare la storia dei luoghi che visita risalendo il più possibile indietro nel tempo.
La vastissima raccolta delle oltre novemila fotografie è raggruppata , secondo il metodo topografico con cui Ashby lavorava sotto i nomi delle strade consolari: SALARIA,NOMENTANA,TIBURTINA.VALERIA, COLLATINA,PRENESTINA, LABICANA, LATINA, APPIA, ARDEATINA,LAURENTINA, OSTIENSE, SEVERIANA, AURELIA, CASSIA, CLODIA e FLAMINIA.
Strade consolari che ritroviamo nelle sue Opere: The Classical Topography of Roman Campagna, forse la sua Opera più importante (scritta all'età di 28 anni) e il conosciutissimo Topography Dictionary of Ancient Rome.
L'Opera di Ashby è stata anche oggetto di due splendidi cataloghi e di una prestigiosa mostra fotografica allestita dalla British School di Roma.