Biblioteca DEA SABINA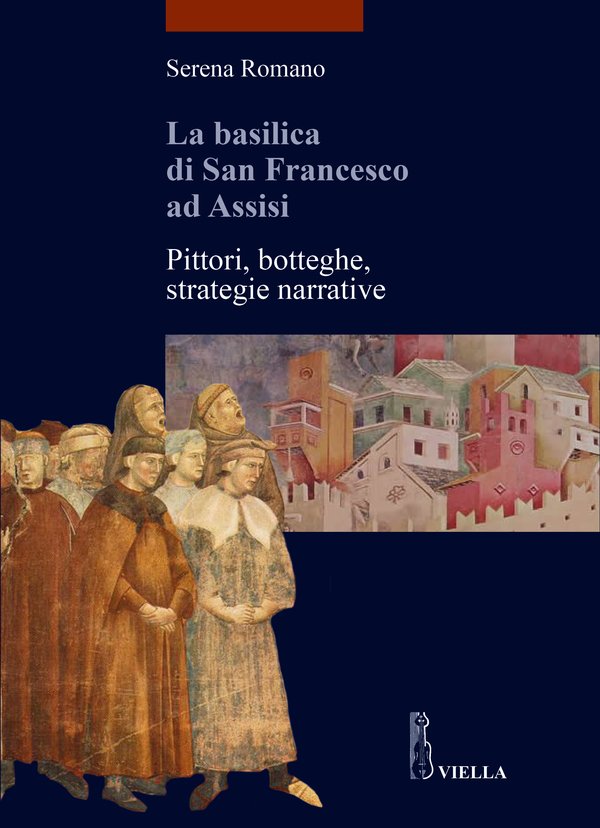 Serena Romano- La basilica di San Francesco ad Assisi-

-Pittori, botteghe, strategie narrative-
-Viella Libreria Editrice Roma-
SINOSSI
I sette saggi di cui si compone il libro, nella maggior parte inediti, hanno per tema la decorazione pittorica della chiesa di S. Francesco ad Assisi, a partire dalla prima fase di affrescatura della basilica inferiore fino al ciclo francescano nella navata di quella superiore. Nel loro insieme costituiscono il frutto di più di venti anni di ricerche dell'autrice, e studiano la veste pittorica della basilica secondo due approcci diversi ma non indipendenti l'uno dall'altro.
Il primo è l'analisi della maniera di pittori e botteghe, del mestiere dell'artista e del funzionamento del cantiere: un problema sempre complesso e sempre sfuggente, per la difficoltà dell'indagine e la scarsezza di fonti e di informazioni. Ad Assisi ogni tranche della decorazione pittorica ha proprie caratteristiche tecniche, proprie modalità di funzionamento, propri sistemi di organizzazione del lavoro, e il libro ne studia le ricadute sul risultato pittorico finale.
Il secondo approccio, o metodo, è l'analisi iconografica. Essa schiude le porte della storia, e ad Assisi più che altrove. Non si tratta di cercare il significato delle "figure" in un episodio storico, o in una fonte letteraria: quelle figure sono il testo, sono la storia, la fanno e la svelano senza subordinazioni, l'immagine ha una natura complessa che si annida all'interno della storia organica del monumento, preso in una rete di relazioni di cui la figuratività è un aspetto.
INDICE
1. Le storie parallele di Assisi: il Maestro di S. Francesco

Note Aggiornamento bibliografico.
2. L'inizio dei lavori di decorazione nella chiesa superiore. Pittori nordici e pittori romani fra Cimabue e Jacopo Torriti
3. La doppia Crocifissione e il programma "nascosto" di Cimabue
4. Assisi e Roma. Cimabue, il ritratto di città, e il senso della storia
6. Come si inventa una nuova iconografia: l'Estasi di S. Francesco
7. La redazione del programma e lo svolgimento del cantiere della navata
Appendice: A proposito de Il cantiere di Giotto
Schemi
Antologia di documenti
Abbreviazioni
Bibliografia
Referenze fotografiche
AUTORE-Serena Romano è professore di Storia dell'arte medievale presso l'Università di Losanna. Tra le sue pubblicazioni più recenti: La O di Giotto (Electa, 2008); Il Duecento e la cultura gotica (Jaca Book, 2012); Modernamente antichi (Viella, 2014). Nel 2015 è stata curatrice delle mostre, con i relativi cataloghi, "Arte lombarda dai Visconti agli Sforza" e "Giotto, l'Italia", ambedue a Milano, Palazzo Reale.
Serena Romano is Professor of Medieval art at the University of Lausanne. Her publications include Il Duecento e la cultura gotica (Jaca Book, 2012), L'histoire de Rome par la peinture (avec I. Foletti, Citadelle & Mazenod 2010), and La Basilica di San Francesco ad Assisi. Pittori, botteghe, strategie narrative (Viella, 2001). In 2015 she has been the curator of the exhibitions "Arte lombarda dai Visconti agli Sforza" and "Giotto, l'Italia" both held in Milan, Palazzo Reale.
Viella Libreria Editrice
Via delle Alpi 32 – 00198 Roma
Tel. 06.8417758 – Fax 06.85353960