Biblioteca DEA SABINA
Linda Pastan-Poesie
NEL GIARDINO DI HAPPO-EN A TOKYO
*
Il modo in cui un neo
sul viso di una donna
definisce piuttosto che guastare
la sua bellezza,
così i grattacieli —
quei fiori della tecnologia —
rivelano la perfezione
del giardino che circondano.
Forse l'Eden è sepolto
qui in Giappone,
dove un'incandescente
carpa koi striscia serpentina
ai margini dello stagno;
dove un'Eva-san
dai capelli neri nelle pieghe
a petalo di un kimono
una volta ha mostrato
il suo corpo di seta al sole,
poi ha raccolto un cachi
e con un piccolo inchino lo ha morso.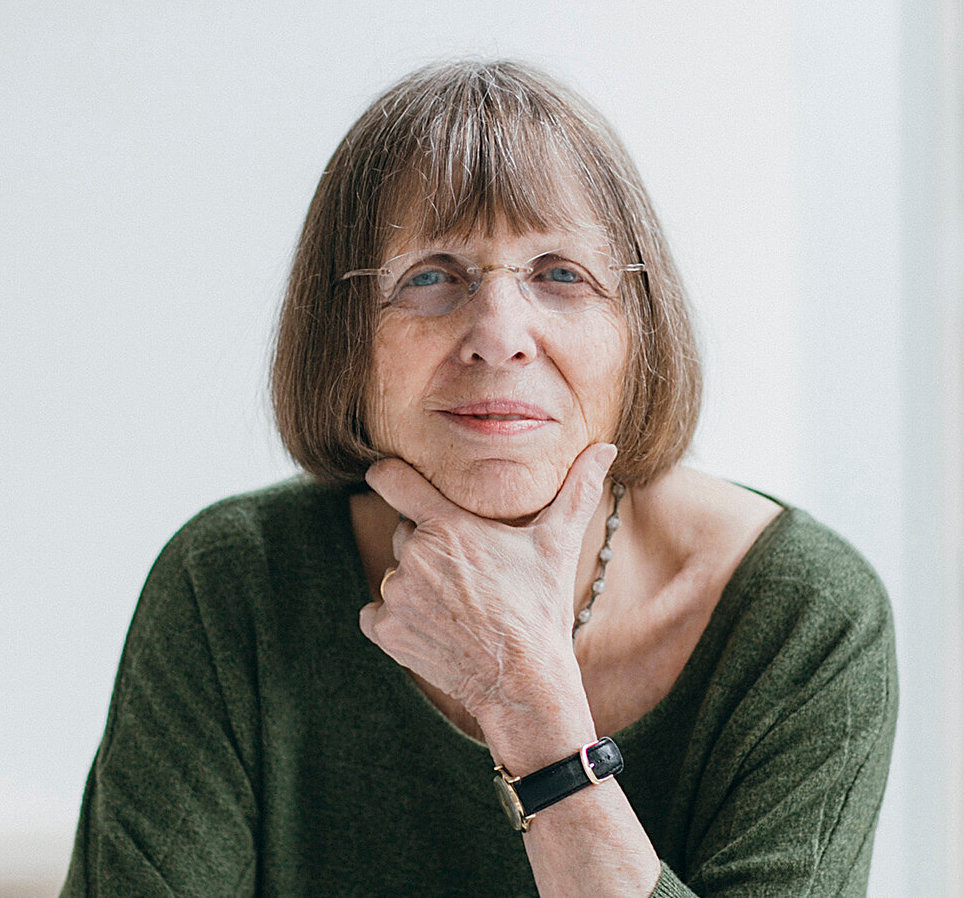 Affresco
Nella Cacciata
dal Paradiso di Masaccio
che aria indulgente ha quell'angelo.
Sembra un bravo pubblico ufficiale
che fa solo rispettare
le regole. Ricordo
quei volti al corso di Belle Arti 13.
Ero abbastanza giovane allora
da pensare che la perdita dell'innocenza
avesse solo a che fare col sesso.
Ora che vedo Eva coprirsi
i seni con le mani
lo so che non è per nasconderli
ma solo per proteggerli
da quello che immagina le dovrà
capitare con Abele attaccato
da una parte, e Caino dall'altra.
(traduzione di Andrea Sirotti)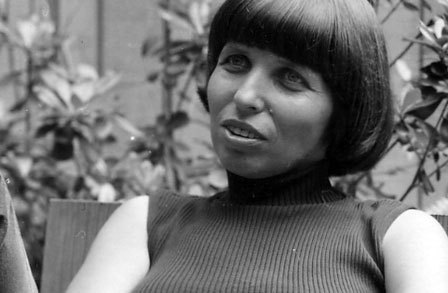 In lingua originale:
Fresco
In Masaccio's Expulsion
From the Garden
how benign the angel seems,
like a good civil servant
he is merely enforcing
the rules. I remember
these faces from Fine Arts 13.
I was young enough then
to think that the loss of innocence
was just about Sex.
Now I see Eve covering
her breasts with her hands
and I know it is not to hide them
but only to keep them
from all she must know
is to follow from Abel
on one, Cain on the other.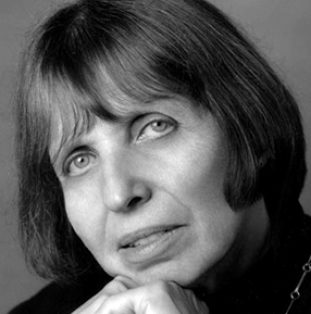 Linda Pastan (New York May 27, 1932 – Chevy Chase January 30, 2023). Poeta laureata dello stato del Maryland dal 1991 al 1994, è considerata una delle voci più importanti della poesia americana contemporanea. Ha pubblicato dieci volumi di poesia: A Perfect Circle of Sun, Aspects of Eve, The Five Stages of Grief, Waiting for My Life, PM/AM: New and Selected Poems, A Fraction of Darkness, The Imperfect Paradise, Heroes in Disguise, An Early Afterlife, e Carnival Evening: New And Selected Poems 1968-1998.
The Last Uncle, la sua ultima raccolta, è uscita nel 2002 per l'editore Norton.Tra i suoi numerosi riconoscimenti ricordiamo il Dylan Thomas Award, il Di Castagnola Award, il premio Bess Hokin della rivista Poetry, il Virginia Faulkner Award della rivista Prairie Schooner, e il prestigioso Pushcart Prize. A Fraction of Darkness ha vinto il Maurice English Award; PM/AM: New and Selected Poems ha ottenuto la nomination per il National Book Award; e The Imperfect Paradise è stato incluso tra i finalisti per il Los Angeles Times Book Prize.
Alcuni critici hanno indicato Emily Dickinson come prima ascendente dello stile lapidario e del wit metafisico di Linda Pastan, un confronto che, benché ingombrante, appare perfettamente giustificato dalle sue migliori, memorabili poesie. Nella sue liriche più riuscite le parole non sono mai una successione casuale e occasionale di belle immagini, di metafore ispirate. Non sono nemmeno sterili esercizi formali secondo la più recente moda delle 'creative writing schools'. La sua è una scrittura che ricorda da vicino l'etimologia della parola poesia, legata al concetto di 'fare', di creare il nuovo, di rivelare. Nella sua opera c'è il ritorno al ruolo che il poeta ha avuto per secoli: stimolare la riflessione, mostrare il mondo nei suoi aspetti meno consueti, tendere all'universalizzazione dei sentimenti.