Biblioteca DEA SABINA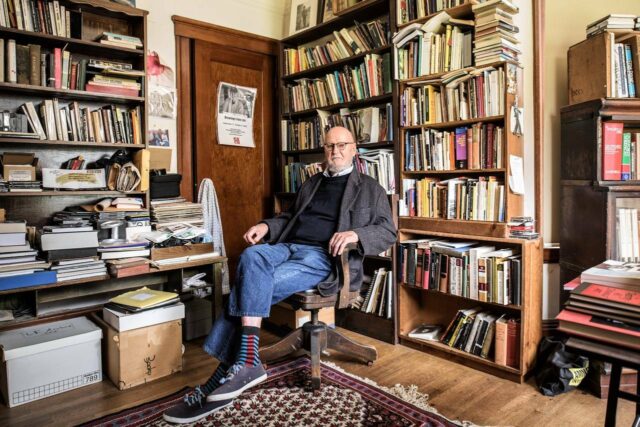 Lawrence Ferlinghetti- poesia "Pietà per la nazione"
"Pietà per la nazione"
Pieta' per la nazione i cui uomini sono pecore
e i cui pastori sono guide cattive
Pieta' per la nazione i cui leader sono bugiardi
i cui saggi sono messi a tacere
Pieta' per la nazione che non alza la propria voce
tranne che per lodare i conquistatori
e acclamare i prepotenti come eroi
e che aspira a comandare il mondo
con la forza e la tortura
Pieta' per la nazione che non conosce
nessun'altra lingua se non la propria
nessun' altra cultura se non la propria
Pieta' per la nazione il cui fiato e' danaro
e che dorme il sonno di quelli
con la pancia troppo piena
Pieta' per la nazione – oh, pieta' per gli uomini
che permettono che i propri diritti vengano erosi
e le proprie libertà spazzate via
Patria mia, lacrime di te
dolce terra di liberta'!.
La poesia "Pietà per la nazione" fu scritta da Lawrence Ferlinghetti, in occasione del cinquantenario della pubblicazione di On the Road di Jack Kerouac, manifesto della Beat Generation, ispirandosi ai versi del poeta libanese Kahlil Gibran.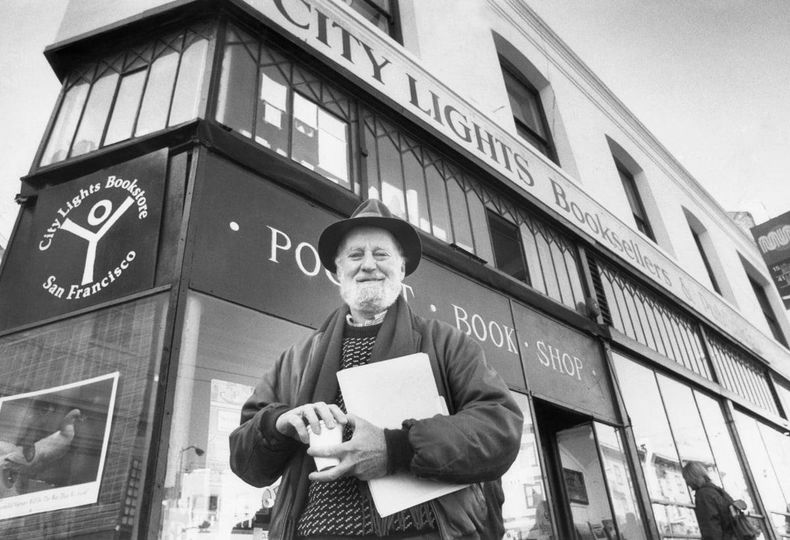 Brevissima biografia di Lawrence Ferlinghetti è nato a Yonkers (nella contea del Westchester nello stato di New York) nel 1919, da madre francese (Lyons Albertine Mendes-Monsanto) e padre italiano, originario di Brescia (Carlo Ferlinghetti). Rimasto orfano di padre pochi mesi prima della nascita, Ferlinghetti perse la madre ancora bambino, e fu allevato dalla nonna. Come raccontato da Niccolò Lucarelli, Ferlinghetti, subito dopo la laurea in giornalismo, "nel 1941 si arruolò nella Marina Militare e prese parte anche all'operazione Overlord, con cui nel '44 le truppe americane sbarcarono in Normandia. Furono quei giorni di terribili combattimenti e la desolazione di Nagasaki dopo l'atomica, visitata l'anno successivo, a formare la sua coscienza di convinto pacifista, convinto che l'umanità non avrebbe più potuto sopportare simili orrori. Dopo il congedo torna all'università e consegue un Master of Art alla Columbia, ma nel 1947 decide di trasferirsi a Parigi, che allora viveva gli ultimi bagliori di capitale mondiale della cultura, con gli esistenzialisti del Café de Flore e la piccola comunità intellettuale americana. In quest'atmosfera comprende come la sua strada sia la poesia, e consegue un dottorato in poesia moderna alla Sorbona".