Biblioteca DEA SABINA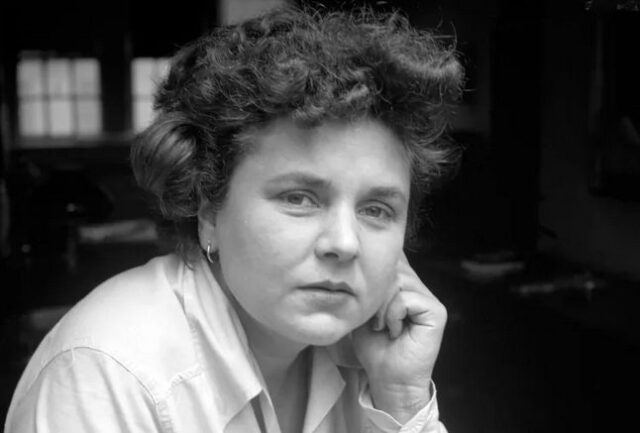 Elizabeth BISHOP -Poesie
L'iceberg immaginario
Meglio per noi l'iceberg della nave,
pur segnando il termine del viaggio.
Pur se piantato come un piolo, un nuvolo petroso
in un mare di marmo in movimento.
Meglio per noi l'iceberg della nave; meglio
questa piana innevata che respira,
pur con le vele stese sopra il mare
come neve non sciolta sulle acque.
Ondeggiante, solenne campo, un iceberg
con te riposa, ne sei consapevole?,
per bruciare al risveglio le tue nevi.
Una scena così un marinaio darebbe gli occhi per vederla.
La nave viene ignorata. L'iceberg s'alza
e risprofonda; i suoi vitrei pinnacoli
correggono le ellittiche del cielo.
Una scena così rende spontaneamente enfatico chi sta
sul palco. Corde sottilissime fornite
da trecce eteree di neve bastano
ad alzare il velario. I begli ingegni di quei picchi bianchi
duellano col sole. Liceberg rischia
il proprio peso su una ribalta mobile
e ristà, gli occhi sgranati.
Quest'iceberg taglia dall'interno
le sue sfaccettature. Si conserva
in eterno come i gioielli di una tomba
e adorna solo se stesso o, al più, le nevi
che tanto ci stupiscono sul mare.
Addio, diciamo, addio, la nave salpa
dove le onde cedono alle onde e le nuvole
trascorrono in un cielo più caldo.
Gli iceberg si attagliano all'anima
(un'altra che si è fatta da sé con elementi quasi invisibili)
a vederli così: polputi, belli, eretti invisibili.
(da Miracolo a colazione, traduzione di Damiano Abeni, Riccardo Duranti, Ottavio Fatica, Milano, Adelphi, 2006)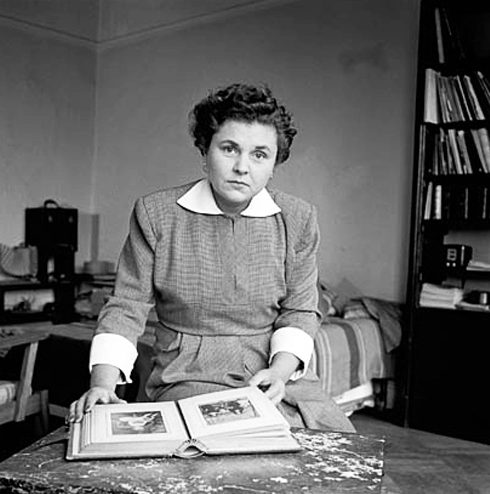 *
The Imaginary Iceberg
We'd rather have the iceberg than the ship,
although it meant the end of travel.
Although it stood stock-still like cloudy rock
and all the sea were moving marble.
We'd rather have the iceberg than the ship;
we'd rather own this breathing plain of snow
though the ship's sails were laid upon the sea
as the snow lies undissolved upon the water.
O solemn, floating field,
you are aware an iceberg takes repose
with you, and when it wakes my pasture on your snows?
This is a scene a sailor'd give his eyes for.
The ship's ignored. The iceberg rises
and sinks again; its glassy pinnacles
correct elliptics in the sky.
This is a scene where he treads the boards
is artlessly rethorical. The curtain
is light enough to rise on finest ropes
that airy twists of snow provide.
The wits of these white peaks
spar with the sun. Its weight the iceberg dares
upon a shifting stage and stands and stares.
This iceberg cuts its facets from within.
Like jewerly from a grave
it saves itself perpetually and adorns
only itself, perhaps the snows
which so surprise us lying on the sea.
Good-bye, we say, good-bye, the sheeps steers off
where waves give in to one another's waves
and clouds run in a warmer sky.
Icebergs behoove the soul
(both beeing self-made from elements least visible)
to see them so: fleshed, fair, erected ivisible.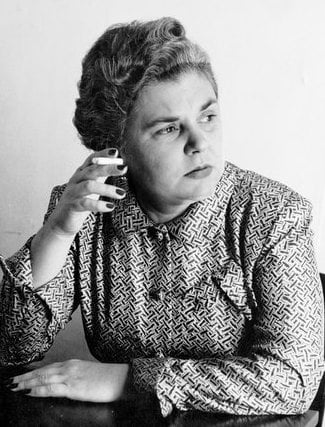 Il miscredente
Dorme sulla cima dell'albero maestro.
Bunyan
Dorme sulla cima dell'albero maestro
con gli occhi serrati.
Sotto di lui si sciolgono le vele
come le lenzuola del suo letto, esponendo
all'aria notturna la testa del dormiente.
Trasportato lassù nel sonno,
nel sonno s'è raccolto
in una palla d'oro in cima all'albero,
o si è arrampicato dentro un uccello d'oro,
o alla cieca s'è seduto a cavalcioni.
"Ho pilastri di marmo a fondamenta"
ha detto una nube. "Non mi sposto mai.
Vedi i pilastri là nel mare?".
Sicuro nell'introspezione adesso
scruta i liquidi pilastri del proprio riflesso.
Un gabbiano, le ali sotto le sue,
ha osservato che l'aria
"sembrava marmo". Lui ha risposto "Quassù
torreggio per il cielo perché le ali
di marmo in cima alla mia torretta volano".
Ma dorme sulla cima del suo albero maestro
con gli occhi sigillati.
Il gabbiano ha frugato nel suo sogno
che era: "Non devo finire tra i flutti.
Il mare luccicante mi vuole tra i suoi flutti.
È duro come il diamante; vuol distruggerci tutti".
Miracolo a colazione (Adelphi, 2006), trad. it. D. Abeni, R. Duranti, O. Fatica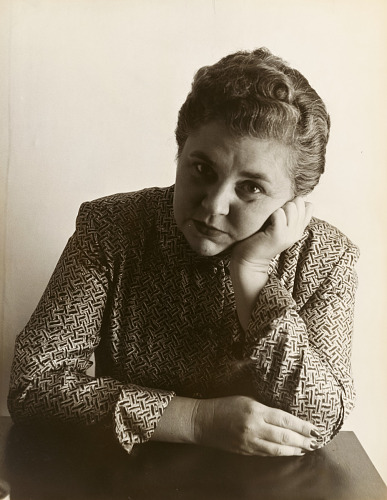 The Unbeliever
He sleeps on the top of a mast.
Bunyan
He sleeps on the top of a mast
with his eyes fast closed.
The sails fall away below him
like the sheets of his bed,
leaving out in the air of the night the sleeper's.
Asleep he was transported there,
asleep he curled
in a gilded ball on the mast's top,
or climbed inside
a gilded bird, or blindly seated himself astride.
"I am founded on marble pillars",
said a cloud. "I never move.
See the pillars there in the sea?".
Secure in introspection
he peers at the watery pillars of his reflection.
A gull had wings under his
and remarked that the air
was "like marble". He said: "Up here
I tower through the sky
for the marble wings on my tower-top fly".
But he sleeps on the top of his mast
with his eyes closed tight.
The gull inquired into his dream,
which was, "I must not fall.
The spangled sea below wants me to fall.
It is hard as diamonds; it wants to destroy us all".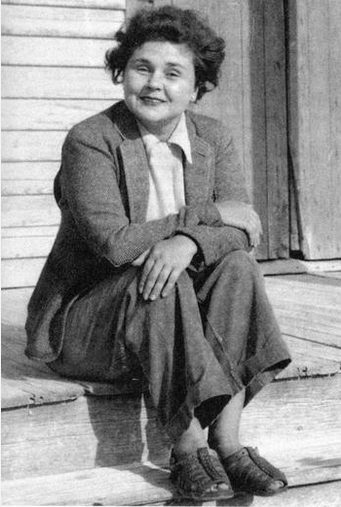 Un'arte sola
L'arte di perdere s'impara facilmente:
tante cose si sforzano d'andar perdute,
che la perdita non è un grave incidente.
Perdi una cosa al giorno. Apri all'inconveniente
delle chiavi smarrite, delle ore sprecate.
L'arte di perdere s'impara facilmente.
Prova a perdere di più, e più velocemente:
luoghi, e nomi, e destinazioni stabilite
per un viaggio. Non ne verrà un grave incidente.
Ho perso l'orologio di mia madre e – gente! –
l'ultima, o quasi, di tre case molto amate.
L'arte di perdere s'impara facilmente.
Ho perso due care città, e un continente;
due fiumi, reami vasti e certe mie tenute.
Mi mancano, però non è un grave incidente.
— Anche se perdo te (la voce tua ridente,
un gesto che amo), è chiaro, non farò smentite:
l'arte di perdere s'impara facilmente,
ma pare un grave (Scrivilo!) grave incidente.
© Versione italiana di Simone Pagliai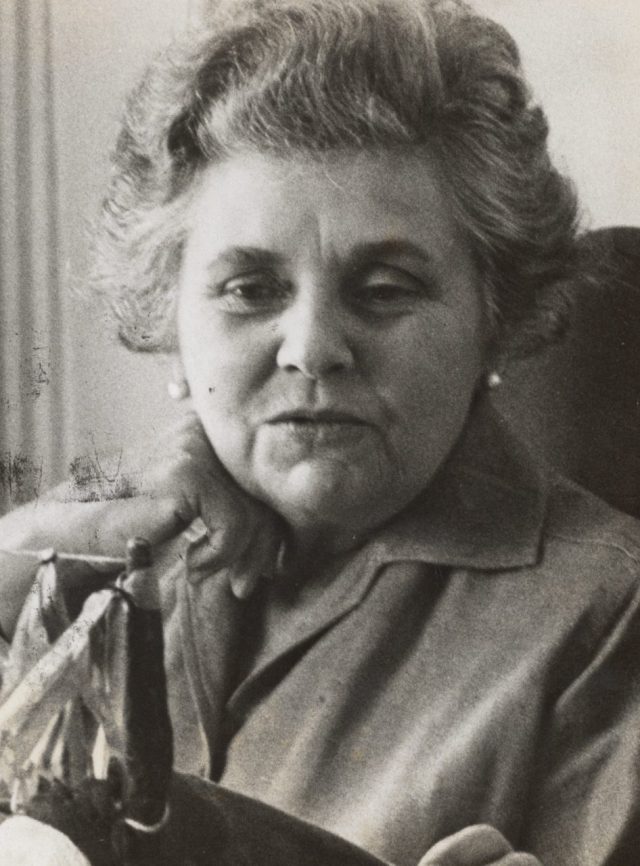 One Art
The art of losing isn't hard to master;
so many things seem filled with the intent
to be lost that their loss is no disaster.
Lose something every day. Accept the fluster
of lost door keys, the hour badly spent.
The art of losing isn't hard to master.
Then practice losing farther, losing faster:
places, and names, and where it was you meant
to travel. None of these will bring disaster.
I lost my mother's watch. And look! my last, or
next-to-last, of three loved houses went.
The art of losing isn't hard to master.
I lost two cities, lovely ones. And, vaster,
Some realms I owed, two rivers, a continent.
I miss them, but it wasn't a disaster.
— Even losing you (the joking voice, a gesture
I love) I shan't have lied. It's evident
the art of losing isn't hard to master
though it may look like (Write it!) like disaster.
From: The Complete Poems 1926-1979.
Copyright © 1979, 1983 by Alice Helen Methfessel.
Più fredda l'aria
Dobbiamo ammirare la perfetta mira
di quest'aria d'inverno, cacciatrice provetta
la cui arma spianata non ha bisogno di mirino,
se non fosse che, lontano o vicino,
la sua preda è sicura, il colpo netto.
L'infimo tra di noi è così che tira.
Per ridurre il margine d'errore
sono ferme le barche e di gesso gli uccelli;
la galleria dell'aria coincide
con quella angusta che il suo sguardo incide.
Il centro del bersaglio, la pupilla,
collima con la mira e con l'ardore.
Ha il tempo in tasca, col suo ticchettio
segna il passo su un attimo. Non cura
momento e circostanze, lei, ha invocato
l'atmosfera per questo risultato.
( E l'orologio chiude l'avventura
tra ruote, foglie e nubi a scampanio).
Miracolo a colazione (Adelphi, 2005), trad. it. Damiano Abeni, Riccardo Duranti, Ottavio Fatica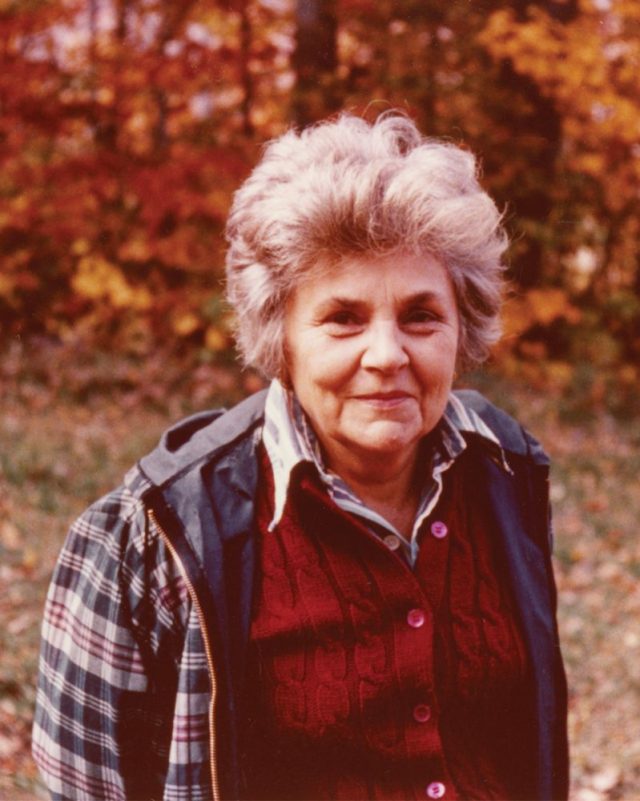 The Colder The Air
We must admire her perfect aim,
this huntress of the winter air
whose level weapon needs no sight,
if it were not that everywhere
her game is sure, her shot is right.
The least of us could do the same.
The chalky birds or boats stand still,
reducing her conditions of chance;
air's gallery marks identically
the narrow gallery of her glance.
The target-center in her eye
is equally her aim and will.
Time's in her pocket, ticking loud
on one stalled second. She'll consult
not time nor circumstance. She calls
on atmosphere for her result.
(It is this clock that later falls
in wheels and chimes of leaf and cloud.)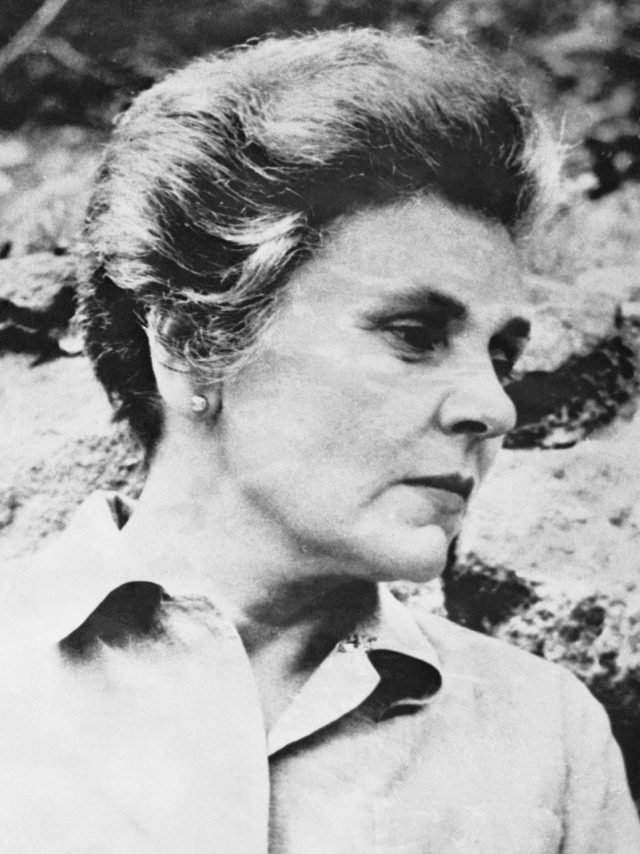 Biografia Elizabeth BISHOP di – di Maria Anita Stefanelli – Enciclopedia Italiana –
Poetessa statunitense di origine canadese, nata a Worcester, Massachusetts, l'8 febbraio 1911, morta a Boston il 6 ottobre 1979. Rimasta presto orfana di padre, la madre ricoverata qualche anno dopo in una clinica psichiatrica, la B. compie gli studi universitari e comincia a viaggiare in Europa e in Africa del Nord, poi in Messico (dove entra in amicizia con P. Neruda) e in Brasile, a Rio de Janeiro, dove vive quasi ininterrottamente dal 1952 al 1972, e conosce e traduce opere di V. de Moraes, C. Drummond de Andrade e O. Paz (cfr. An anthology of twentieth-century Brasilian poetry, 1972). Ha vinto nel 1956 il premio Pulitzer, il National Book Award nel 1969 e il Books Abroad/Neustadt nel 1976.
Amica di M. Moore e di R. Lowell, ai quali era legata da profonde affinità, non lontana dalle vedute modernistiche sull'arte espresse da R. Frost e W. Stevens, fa rivivere nella sua poesia lo spirito metafisico di E. Dickinson. In North and South (1945) alla dimensione spaziale si sovrappone l'ordine metaforico, al topos letterale il complesso simbolico, al segno grafico quello linguistico. La fissità della carta geografica − in Maps − rivela un mondo pulsante, dove l'inusuale ravviva all'improvviso il familiare. Nelle nuove poesie della raccolta A cold spring (1955) la conoscenza del territorio si arricchisce della conoscenza della storia. Con l'esperienza brasiliana, tradotta poeticamente in Questions of travel (1965), la vastità del continente America s'impone nella poesia della B., ma non riesce a occupare interamente il suo spazio interiore: la sua ricerca continua, in un percorso sempre più approfondito, dentro l'essere. Sul paesaggio domestico di Geography III (1976) si affaccia delicatamente la presenza dell'impenetrabile e si afferma il senso di mistero universale.
Modernista nel rendere l'irrazionale o il prerazionale ricorrendo al mito e nel riproporre lo stato del linguaggio primitivo, la poesia della B. può dirsi postmoderna nella costruzione di uno spazio linguistico culturale entro il quale l'io si mette in gioco e si definisce fino a identificarsi con l'umanità intera.
Una scelta di poesie è stata tradotta in italiano: L'arte di perdere (1982).
Bibl.: C. W. MacMahon, E. Bishop: a bibliography 1927-1979, Charlottesville (Virginia) 1980. Si vedano inoltre: A. Stevenson, E. Bishop, New York 1966; L. Schwartz, S. P. Estess, E. Bishop and her art, Ann Arbor (Michigan) 1983; E. Bishop, a cura di H. Bloom, New York 1985.